Communications Interfaces
Ross-Tech can supply two different Interfaces (the hardware needed to connect a PC to your car).
Both of our current interfaces are universal on the car-side, supporting all VW/Audi Group passenger cars from 1996 to current, including k-line and CAN-Bus diagnostics. Both will also work with many 1990-1995 (OBD-I) cars, but these may require the optional "2x2"cabling adapter.
Both interfaces can be plugged into any standard USB port on a PC. However the HEX-NET can also be used with VCDS wirelessly via WiFi, and it gives you access to VCDS-Mobile, while the HEX-V2 is strictly for use with VCDS on a Windows PC via USB.
This generation of interfaces is much faster on modern, CAN-based cars than any of our now discontinued legacy interfaces.
The following Comparison Chart may also help:
HEX-V2
HEX-NET
USB Connectivity
Yes
Yes
WiFi Connectivity
No
Yes
Includes VCDS-Mobile
No
Yes
DoIP Support
No
Yes
Works with
Modern Lamborghini
No
Yes
Available 3-VIN
Enthusiast Version
Yes
$199
No
Available 10-VIN
Enthusiast Version
Yes
$299
Yes
$449
Available Unlimited-VIN
Professional Version
No
Yes
$599
Each Interface is more fully described on a page of its own. Click on the pictures in the chart above to go to the respective page.
All VIN-Limited (enthusiast) interfaces are upgradable. 3-VIN to 10-VIN or 10-VIN to Unlimited at a cost of $169. Our VIN-Limited Interface FAQ may also be of interest.
To order any of our products, head for our store. or contact one of our many authorized resellers world-wide.
---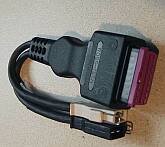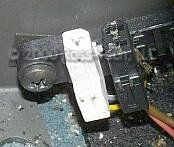 ---
---
Unless otherwise noted, all content on this site is Copyright (c) 2000-2021 by Ross-Tech LLC. All rights reserved.
"VCDS", "VCDS-Mobile" and "HEX-NET" are Registered Trademarks of Ross-Tech, LLC.
Ross-Tech is not affiliated with the Volkswagen Group in any way.