---
VCDS
Windows-based Diagnostic Software
for VW / Audi / Seat / Skoda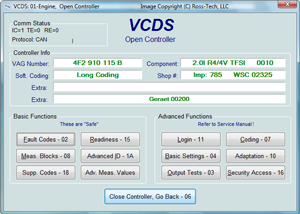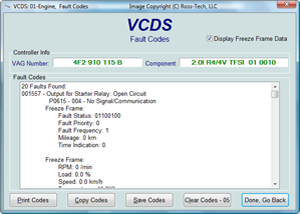 Over a decade of leadership in aftermarket
diagnostics for VW-Audi Group vehicles.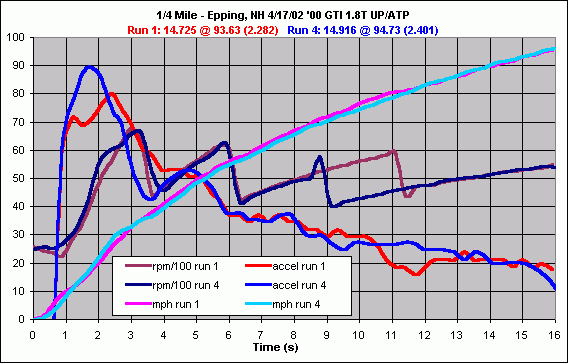 An example of data collected with VAG-COM and plotted with Excel. Andy Smith logged measuring block 005 data in his 2000 VW GTI 1.8T during a 1/4 mile drag racing at New England Dragway. If you try this at home, make sure your laptop is snugly belted into the passenger seat :-)
---
Unless otherwise noted, all content on this site is Copyright (c) 2000-2021 by Ross-Tech LLC. All rights reserved.
"VCDS", "VCDS-Mobile" and "HEX-NET" are Registered Trademarks of Ross-Tech, LLC.
Ross-Tech is not affiliated with the Volkswagen Group in any way.