Ross-Tech's Guarantee:
Except for known issues, VCDS will allow you to perform all VAG-1551/1552 functions specified in your car's Workshop Manual. If you have a problem with a VCDS system purchased from Ross-Tech or one of our distributors, please contact us for assistance. We do our best to help you get it working properly. If, after all efforts are made, VCDS still does not perform as described in our manual, we will issue a Return Authorization and refund the price paid (less shipping).
Hardware purchased from Ross-Tech is warranted against defects in materials and workmanship for a period of one year from receipt by the end-user. This is a "Return to Factory" warranty, meaning defective hardware must be returned to us at the customer's expense. Ross-Tech will ship repaired or replacement goods to the customer at our expense using a comparable method of shipment. This warranty is not transferable if you sell your hardware.
You must contact us for a Return Authorization prior to returning any merchandise.
Limitations:
It is incumbent on the customer to make a good-faith effort to test the system with his PC and vehicle in timely fashion after receiving it. Any problems must be reported by email within 30 days of receipt. Requests for refunds made after 30 days, where no written record of a problem exists, are subject to a restocking fee of 20% per month calculated from the date you received your system. Reasonable exceptions to the 30 days will be made where systems where circumstances warrant, such as when the system is purchased as a gift.
Making a good-faith effort may include having to call us from in front of your PC, with it connected to the car so we can "see" exactly what's happening. Simply e-mailing us and saying "It doesn't work, I want my money back!" does not constitute a good-faith effort. A PC without a properly functioning Serial or USB port, system clock, or other essential components is considered defective. Having a defective PC is not a valid reason to return VCDS and you are expected to find a fully functioning PC to use.
If you are buying VCDS to do "just one thing", please contact us via e-mail first to verifiy that it can do that particular thing on your specific car. If you wish to return VCDS because you've discovered that you can't do that particular thing on your specific car after you've received your VCDS system and we have no written record of an inquiry from you regarding that particular thing, we will regard that as a Buyer's Remorse return (see below).
Hardware warrantees are void if interfaces have been opened or tampered with, or if they have been subject to physical abuse. Please do not expect us to replace an interface that you've destroyed via a ground-loop, or run over with your car. :-)
Buyer's Remorse:
We have little sympathy for people simply change their minds about a purchase, nor are we in the free tool rental business. If you wish to return a system within 30 days because you changed your mind, or you've sold your car, the following restocking charges will be be applied to defray our costs:

VIN-Limited Interfaces: 20% plus an additional 10% for each VIN used.

Unlimited-VIN Interfaces: 20%.


No refunds or replacements will be issued without a RETURN AUTHORIZATION (RA) number!
You must contact us to receive an RA number.
If you purchased VCDS from a distributor, you may be required to return your system to the distributor instead of to Ross-Tech under some circumstances.
---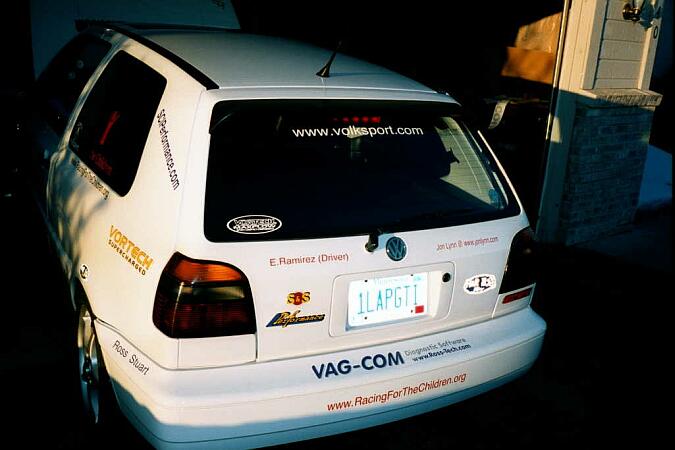 VCDS user Enrique Ramirez's "One-Lap GTI" a VR6 with forced induction.
---
---
Unless otherwise noted, all content on this site is Copyright (c) 2000-2021 by Ross-Tech LLC. All rights reserved.
"VCDS", "VCDS-Mobile" and "HEX-NET" are Registered Trademarks of Ross-Tech, LLC.
Ross-Tech is not affiliated with the Volkswagen Group in any way.