DTC Comparison
(Why a generic OBD-II scan tool can be useless)
Posted by Andy Smith
Here's a real-world example from my car from September 2002. My car (a 2000 GTI 1.8T) had stalled out several times over a period of a few weeks. One evening leaving work, the car stalled, but I was able to restart it. The Check Engine Light was not on, but I scanned for codes. Here's what a generic OBD-II code reader reported: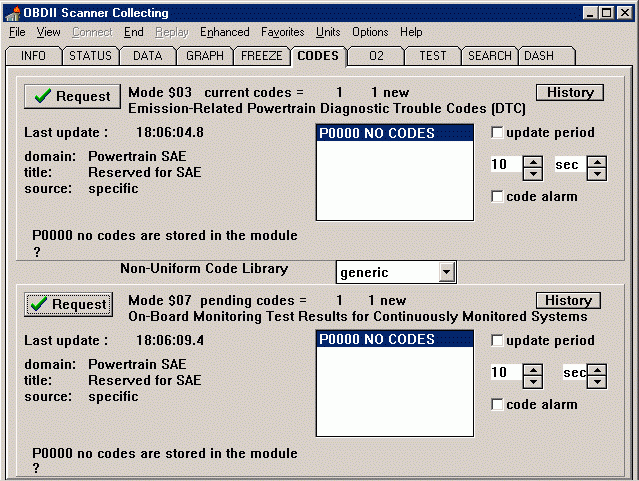 No fault codes, according to OBD-II, everything is fine !?!?
Here's a screen-shot from a second OBD-II program: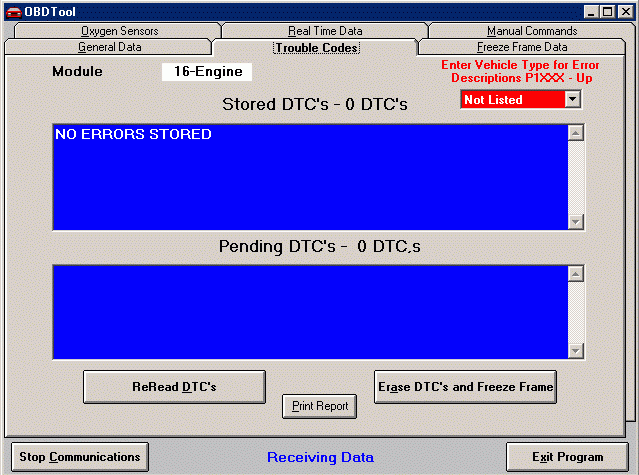 Same results, no fault codes of any kind !?!?
Now let's see what VAG-COM has to say: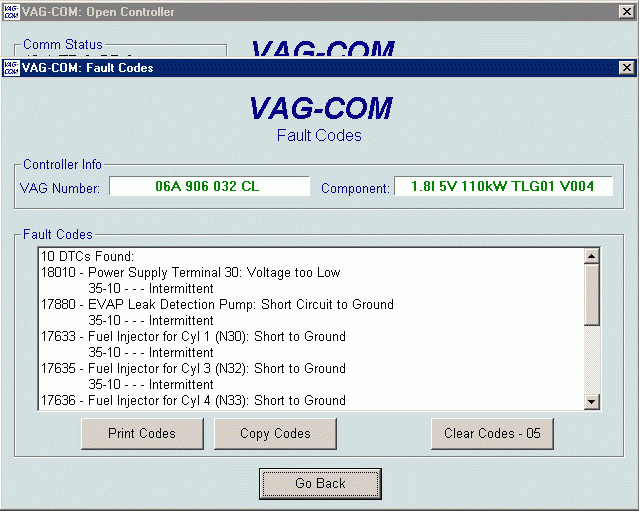 VAG-COM reports a total of 10 Fault Codes !!!!!
Here's more of them: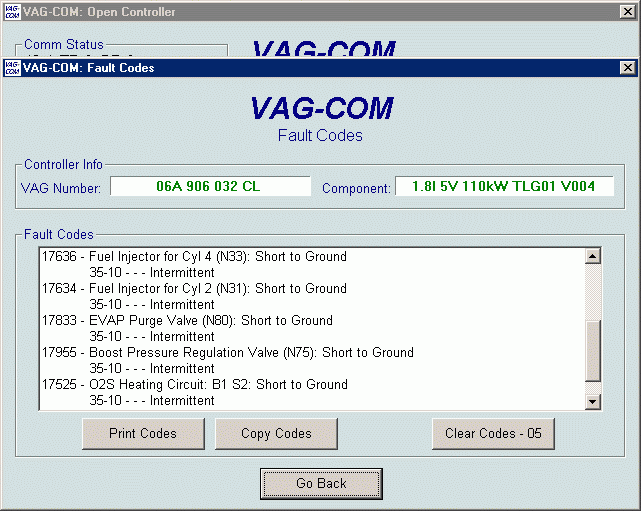 Now using the troubleshooting sections and wiring diagrams in my Bentley CD, I tried to figure out what all of these components that are supposedly "Short to Ground" have in common..?
Without too much trouble, I found they all get their power from the fuel pump relay! To test the theory, I cleared the codes. Then yanked the relay with the engine running at idle. The car stalled instantly, and sure enough, the exact same codes reappeared. Went to the dealer and $22 later my car is running perfectly with a new fuel pump relay!

Needless to say, if the only tool I had was a generic OBD-II scanner, my car would still be stalling out intermittently!
Click Here for more information about the differences
between VAG-COM and generic OBD-II scanners.
---
Home
Products
VCDS
Product Information
DTC Comparison